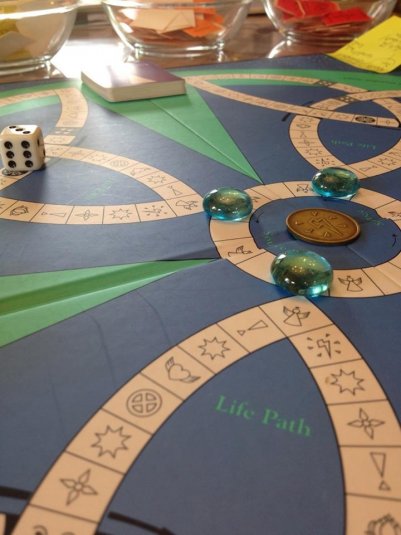 Transformation Game Workshops
March 16-18 or April 13-15
Asheville, NC 
For 6 players 
An opportunity to replenish your reserves and work deeply with the Game Deva and me. The expansive, magical setting of a 3-day facilitated Game will support you in listening to your inner voice about what is moving through your life and initiate the changes you desire to live what's true in the coming months. 
Bring your passions, interests, concerns, and understandings to work with, along with your willingness to shift gears and play your desired wholeness into being. The experience will provide you with the opportunity to call in spiritual assistance to nurture your soul as you move into an expansive new cycle. 
The cost is $475 per player and early discount rates are available. Space is limited and seats are filled on a first-come basis. 
I invite you to join me and midwife your true, loving uniqueness into full creative expression.  
Come and strengthen your core in relevant and creative ways so you can step into the emerging future with an open heart and serve the calling of these times.
Add to the light of the world in your own unique spiritual style!